Charlie Daniels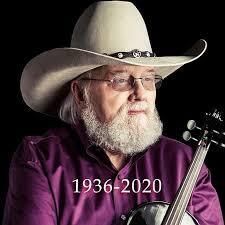 Charlie Daniels was a passionate, vocal supporter of veterans' causes. The Charlie Daniels Band's release, Land That I Love, was a patriotic compilation including Iraq Blues.
In 2014, Charlie Daniels with his manager, David Corlew, founded The Journey Home Project, a 501(c)(3) non-profit to help Veterans of the United States Armed Forces. He lent his celebrity status and musical talents to Lipscomb University raising money for their veterans' scholarship fund, and The Journey Home Project is an outgrowth of those concerts. The Charlie Daniels 40th Anniversary Volunteer Jam concert took place on Aug. 12, 2015, before a sold-out crowd, raising over $300,000 for The Journey Home Project. The Volunteer Jam Concerts continued until his untimely death in July 2020.
He was awarded the Office of the Secretary of Defense Medal for Exceptional Public Service Award for his support of military personnel and the AmVet Silver Helmet award, an annual award recognizing various patriotic achievements. He performed at the 2005 AUSA Annual Meeting in Washington, DC and was presented an award from AUSA honoring years of service to the military.
In addition to performing for our troops all over the globe, including repeated trips to Iraq, Afghanistan, and Bosnia Daniels started Operation Heartstrings, a program that donated 100 Gibson guitars, drums, keyboards, and microphones to deployed service members. More than 13,000 pieces of musical accessories were sent to deployed service members. 
For his vision, dedication, and support to our Military, its leadership and legacy, and numerous organizations serving our wounded, ill and injured service members, the Cause Board of Directors awards The London Medal to Mr. Charlie Daniels.